Article Audio Reading In Different Languages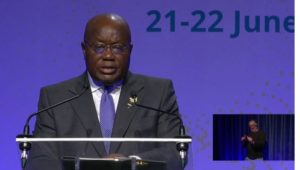 Brussels, Belgium
The EDD (European Development Days) took place from 21 to 22 June 2022 in Brussels as a hybrid (face-to-face and online) event.
The main topic was "Global Gateway: Building Sustainable Partnerships for a Connected World". Global Gateway aims to promote smart, clean and secure connections in the fields of digital, energy and transport. It also strengthens the health, education and research systems around the world.
There were also special events related to the EDD 2022 thematic sessions that focused on key aspects of the Global Gateway.
A number of high-level personalities have spoken on the geopolitical, financial and geographic aspects of this year's theme. Finally, expert committees dealt with central topics such as resilient health systems and food security as well as qualitative education systems.
Editor: Y. Maiga