Article Audio Reading In Different Languages
Adjusting your diet can help with just about anything, especially if you are living with psoriatic arthritis. Next time you're in the kitchen whipping up dinner, consider adding these anti-inflammatory spices to your meal, which are great for controlling the inflammation caused by psoriatic arthritis.
1. Tumeric
According to the National Psoriasis Foundation , curcumin, the active ingredient in tumeric , has been shown to help reduce inflammation in the body.
What's more, a a study published in October 2017 in the European Journal of Pharmacology found that curcumin demonstrated an anti-psoriasis effect by helping to reduce the inflammation caused by the condition.
How does this all work? Well, turmeric essentially works by lowering levels of certain enzymes in the body that cause inflammation.
2. Chilli Pepper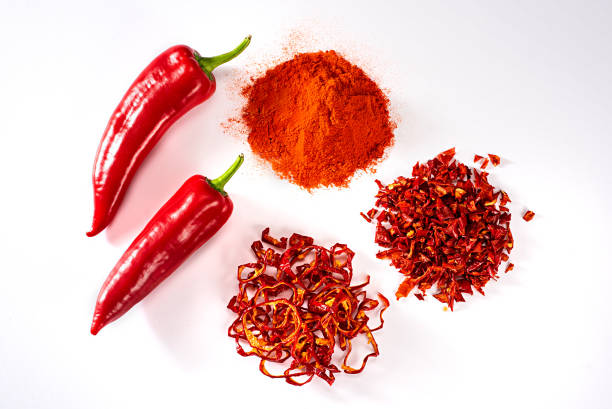 If you like spicy food, you are in luck! Peppers get their heat from a compound called capsaicin, which "works by binding to pain receptors on your tongue, sending a signal to your brain.
Although there is no specific dose of chili pepper recommended for fighting inflammation, Massey says consuming too much capsaicin can be harmful. Therefore, it is important to listen to your body. The best way to avoid overindulging is to include a little spice in your dishes each day, as your body tolerates it.
Luckily, you won't struggle to find ways to incorporate this spice into your meals. Chili peppers are great for firing up meat and seafood dishes, stews, soups, dressings, marinades, etc.
3. Cloves
According to an article published in 2017 in the Royal Society of Chemistry , clove has antioxidant and anti-inflammatory properties.
4. Ginger
If ginger sounds familiar, that's because it has been used throughout history to treat conditions like nausea, asthma, diabetes, and pain.
In fact, a study published in 2017 in the journal Natural Product Research found that the spice reduced pain and inflammation in people with knee arthrosis.
Ginger can be included in smoothies, marinades, or stir-fries
5. Celery Seeds
The history of these seeds, which come from the flowers of a celery plant, goes back to ancient times. Celery seed extract has been shown to reduce pain and inflammation associated with arthritis in animal models, according to a review published the journal progress in Drug Research.
Before adding these to your diet, make sure you aren't taking any blood-thinning medications, lithium, and thyroid medications. Celery seeds can interact with these medications. If you are taking any of these, talk with your doctor before trying celery seed.
6. Cinnamon
We know cinnamon is delicious to sprinkle on oatmeal or in a smoothie, but how does it help with inflammation? The Arthritis Foundation points to encouraging studies that show that "cinnamon contains cinnamaldehyde and cinnamic acid, both of which have antioxidant properties that help inhibit cell damage caused by free radicals." Cinnamon also has eugenol, which as we noted with cloves, has anti-inflammatory properties.
To reap the benefits of this spice, use it in tandem throughout the day with other antioxidants.
While these spices may help treat inflammation, some may interact with your medications so it is important to consult with your doctor. Additionally, you should not use herbs or supplements in place of standard medical care for psoriatic arthritis.
"Sometimes modifying your diet significantly does result in physical changes that might also warrant changes in your medication regimen. Your provider should be aware so those medication adjustments can be made appropriately," Massey adds.
The best way to ensure the changes you are making are safe is to discuss your goals regarding dietary and exercise changes with your doctor. He or she can help you build an appropriate diet regimen.
By: Steve
Disclaimer: This article is not intended to diagnose, treat or cure any disease and may also not reflect opinion of this staff.